Please make a gift today to Live Out Loud.
OUR GOAL is to raise $15,000 for our end-of-year holiday campaign. Your tax-deductible gift helps Live Out Loud develop its programs and touch the lives of LGBTQ youth across the country.
HERE'S HOW YOUR GIFT CAN HELP!
The Live Out Loud High School Program partners with Gay-Straight Alliance Clubs to focus on issues that matter. We shape the conversation to encourage LGBTQ youth to open their minds to new possibilities.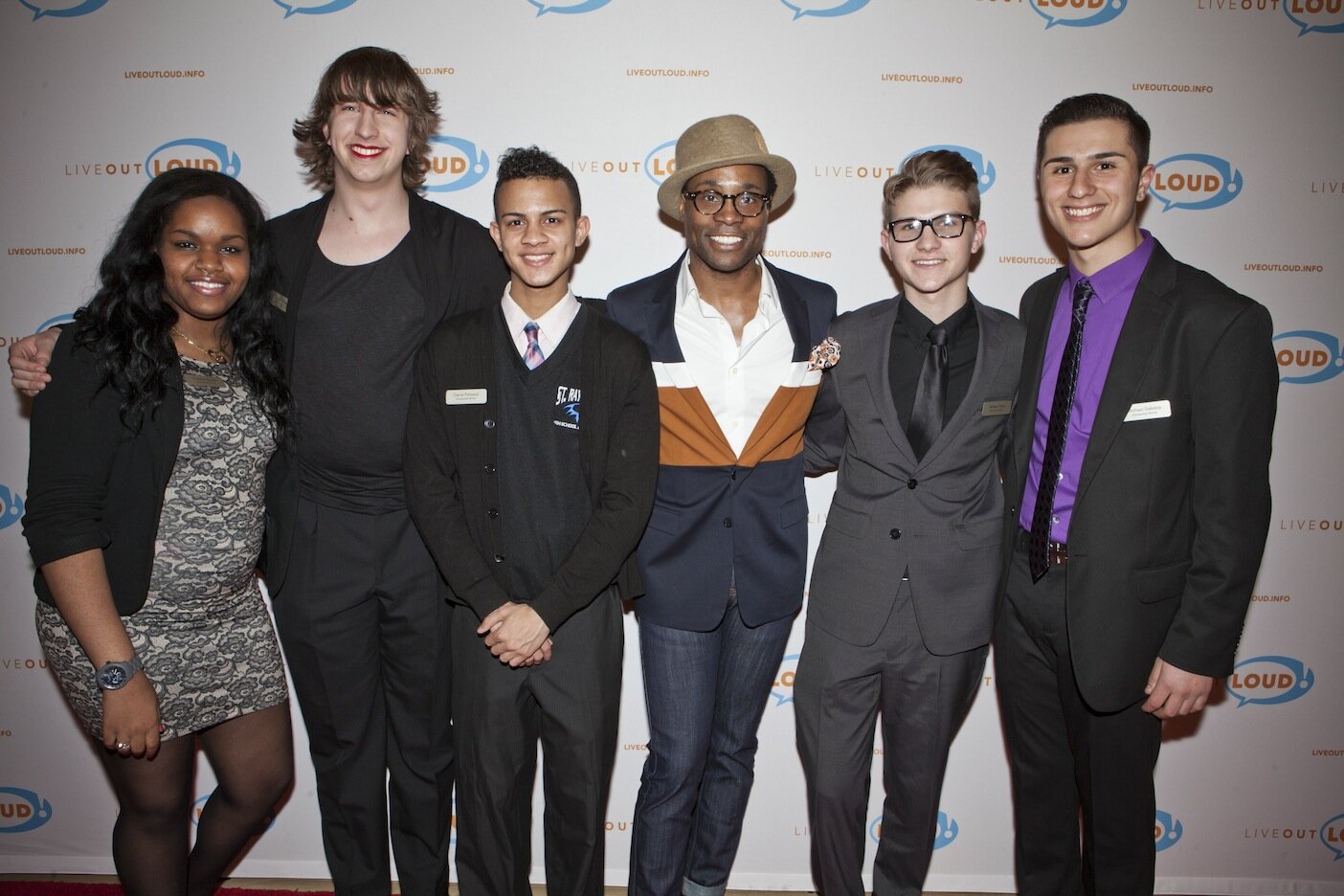 The Young Trailblazers Scholarship Program – Five high school seniors are recognized as Young Trailblazers and awarded for their outstanding leadership in school and community service.
The Live Out Loud Homecoming Project – Imagine stepping back into the past the change the future. We invite the LGBTQ community to return to their high schools to share their personal stories as a way to promote understanding and encourage self-acceptance.
Help us AMPLIFY the voices of the next generation. Give back and GAY IT FORWARD.